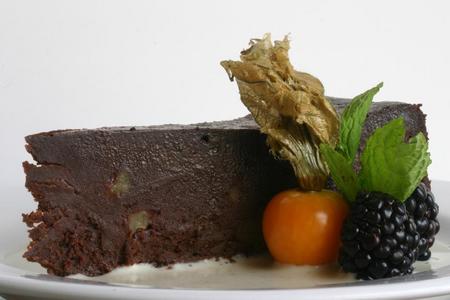 This afternoon my favourite Calgary personal chef made a chocolate walnut torte with honey-lavender anglaise. Wow. She used like half a kilogram of Bernard Callebaut chocolate.
I spent about thirty minutes photographing this spectacular dessert. I used natural light and my Canon EF-S 60mm macro.Then I gobbled it all up (in much less than thirty minutes).
Am I a lucky husband or what?