Aggie Days
2006-04-11
One-minute read
Yesterday we took Alice to Aggie Days at the Calgary Stampede grounds. This is a family event designed to increase children's understanding and appreciation of agriculture. Here are some of the highlights.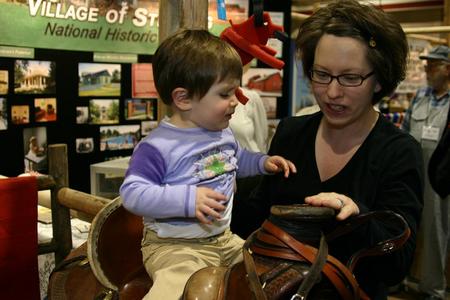 Alice didn't really appreciate sitting in a saddle.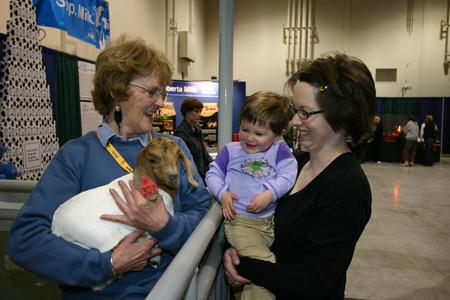 Alice liked the baby goats.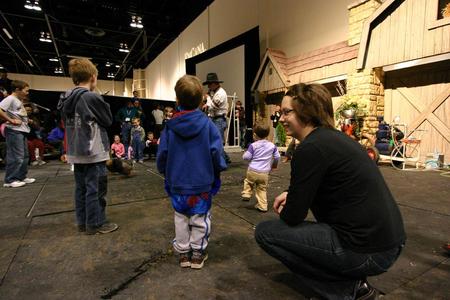 There was a nice cowboy with a nice puppy (all dogs are puppies, by the way). The dog was able to herd some ducks through some well-behaved children. Notice how our extroverted little girl is closest to the centre of the stage. She just kept moving closer and closer, with Mommy in tow!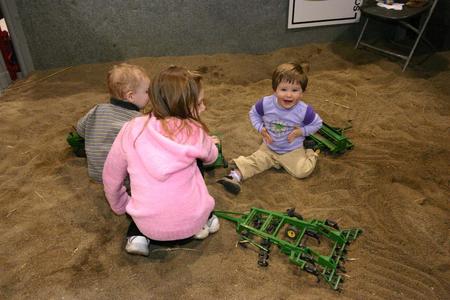 The best part of Aggie days, by far, was the sandbox! It had farm equipment and everything. And sand! Alice sure loved the sand – she even put some in her own hair. At the end of our stay we got to see Blue from Blue's Clues. It was exciting to see Blue, but Alice was getting pretty tired and hungry. Farming is exhausting, don't you know. We hurried home for Alice's afternoon nap. When Alice woke up from her two-hour nap, her crib was covered in sand. I guess she had some in her pockets and her cuffs.